After two years of planning the ITNJ is seating the first truly independent Judicial Commission of Inquiry into Human Trafficking and Child Sex Abuse.
We have garnered tremendous international political and diplomatic advocacy and are currently reaching thousands…….we need to reach millions! So PLEASE HELP and SHARE this campaign to your blog pages, networking groups and relevant social media platforms!
Funding the Committee is more important than ever! Please show support for this Judicial Commission of Inquiry into Human Trafficking and Child Sex Abuse. We moved the world to get the Commission to this place – now we need you to make the difference and give a voice to the voiceless. FOLLOW THIS LINK TO THE CAMPAIGN & HELP US WRITE HISTORY: bit.ly/shine-the-light
Follow on TWITTER – https://twitter.com/ITNJ_committee
Like on FACEBOOK – https://www.facebook.com/ITNJcommittee
Follow on INSTAGRAM – https://www.instagram.com/ITNJ_committee
Here are 10 facts about human trafficking that will convince you that this initiative is of the utmost importance!
The ITNJ Judicial Commission of Inquiry Dossier gathers in one file examples of human trafficking, child sex abuse rings, satanic ritual abuse, and MK-Ultra mind control, focusing primarily on cases involving those at the highest echelons of government and society.
Information on most cases has been in the public domain for years, thus inclusion for publication in this dossier prior to Commission of Inquiry hearings will not prejudice presentation of evidence to be heard.
You can help The Judicial Commission of Inquiry into Human Trafficking and Child Sex Abuse with a generous contribution and/or by sharing this post to your pages, groups and social media platforms.
Our signatures on the ITNJ Treaty mandate the establishment of the ITNJ
Your signature on the ITNJ Treaty is of critical importance. Nothing less than a worldwide mandate is needed for change of this magnitude to occur. If you have not already done so, please take the time to sign the Treaty mandating the establishment of the International Tribunal for Natural Justice. Then please invite your friends and family to add their voices to this chorus. The voices of the People of the World, in the form of our signatures on the ITNJ Treaty, are an irrefutable global mandate for a fair and just court outside the jurisdiction of corrupt governments and corporations.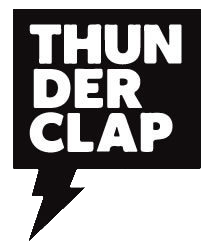 Please support our efforts on social media through our Thunderclap campaign. This will post a one time message to the social media account of your choice and will help us go viral.
To learn more and ratify the ITNJ Treaty: https://www.itnj.org/
For info about the Commission of Inquiry: https://itnjcommittee.org/commission