Compiled by the School of Science & Design Innovation faculty, staff and aligned fellows at the NewEarth University, a new-paradigm learning initiative of the NewEarth Project

NEU's School of Science & Design Innovation is pioneering breakthrough technologies, life-changing state-of-the-art discoveries and inventions infusing innovative, bio-resonant, fractal harmonic designs in all applications of energy, substance and aesthetic
SCHOOL PURPOSE
New Earth University's School of Science & Design Innovation was created to facilitate full-spectrum consciousness-in-action research and development to fulfill its noble mission.
Esteemed fellows, seasoned faculty and staff engage harmonically in a cross-pollination environment within two Disciplines of the School, a hybrid of: New Earth Science & Technology (known as NEST) and Design & Development (known as the D & D).
Working synergistically—and in alignment with the New Earth ethos—these two NEU departments help anchor a planetary ecology in an unprecedented fusion of broad-spectrum pioneering projects.  All work as part of the University "brain-trust" in steadfast devotion to create world symposiums and programs, practical toolkits, and cutting-edge course curriculum for developing New Earth Communities while serving all of humanity.
SCHOOL OBJECTIVES
Discipline of Design & Development

Exploring conscious design applications with the science of sacred space
PURPOSE
Human-made spaces that have come to be indicative of human society no longer serve us.  We are starting to comprehend that it is only through the sensitive design and integration of human-made environments with their natural surroundings, that a more balanced and harmonious existence can be realized.
As a pinnacle of innovative architectural expression, when human-made settings are designed from a core understanding and realization of the intrinsic energetic aspect (which exists throughout all of nature), then—and only then—will we naturally re-enter a symbiotic relationship with the environment.
At our coordinate of modern-day this creative expression is imperative.
Therefore, our purpose within NE University's Design & Development discipline (known as the D & D) is to essentially explore conscious application of the science of sacred space – allowing us to re-define innovative ways in which we create and relate to the environments that we inhabit.
we honor the earth and all creation
Our undertaking is one that supports the design and sustainable maintenance of all NewEarth Communities and venues, in their kaleidoscopic shapes and colors, in all matters relating to design and development components of the unprecedented NewEarth Blueprint.
Our faculty and associated fellows:
Conduct Research & Development covering all aspects of sustainable and sacred design and development.
Provide a framework with which design & development professionals, innovators, eco-builders, artists and conservationists cooperate to deliver NewEarth Project-aligned developments.
Create and implement innovative course curricula, projects, and collate resources as life-affirming toolkits for all.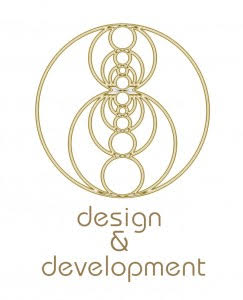 OBJECTIVES
Help establish an operational NewEarth – Haven headquarters for the NewEarth Project.
Facilitate the design and development of Phase 1 – NewEarth-Haven communities.
Create toolkits to support NewEarth-Haven communities & members in living in harmony with the natural world.
Support an expansion of the NewEarth Community portal as a social interactive framework, which intuitively matches people-to-land, to resources, and to wisdom-knowledge… to sustain the establishment of unlimited NewEarth-Haven communities.
Continue to align with life-enhancing, innovative technologies, materials, modalities, resonate individuals, and institutions to fulfill the mission of NEU's School of Science & Design Innovation.
what this means for you
Onwards… this represents a real and grounded opportunity to create your own NE-Haven living spaces and community using our innovative design infrastructure to support and enhance your project.  Access our template designs, design services, consultants, technologies and more resources here and in the Library to realize YOUR dream of YOUR New Earth.
Discipline of Science & Technology

Accelerating conscious evolution through breakthrough technologies to provide life-enhancing solutions for humanity
PURPOSE
Humanity is now graduating into a truly conscious sovereignty – we are beginning to honor our collective duty as a species to recognize and reclaim our planetary health, harmony, and vitality.  The purpose of NEU's Science & Technology discipline (known as NEST) is to expedite this monumental reclamation project by igniting and expediting a technological renaissance… It is a platform for collaboration between innovators, inventors, scientists, and breakthrough technology organizations to coordinate efforts in fulfilling the following purposes:
Inspire an integrated scientific exploration of the unified field of consciousness.
Demonstrate universal abundance and the enhancement of evolutionary growth through the blueprint design of whole-system planning and the implementation of life-affirming technologies that will advance humanity and enlightenment.
Develop a comprehensive technology-suite encompassing the full-spectrum of human technological needs.
Create curriculum pathways to avail those full-spectrum technological solutions to all people in and of the world.
Evolve the architecture, integration strategies, and educational platform to advance the direct roll-out of breakthrough technology to New Earth venues across the globe.
Provide a safe environment for innovators, technology providers, and organizations wishing to bring their technologies and/or models forward.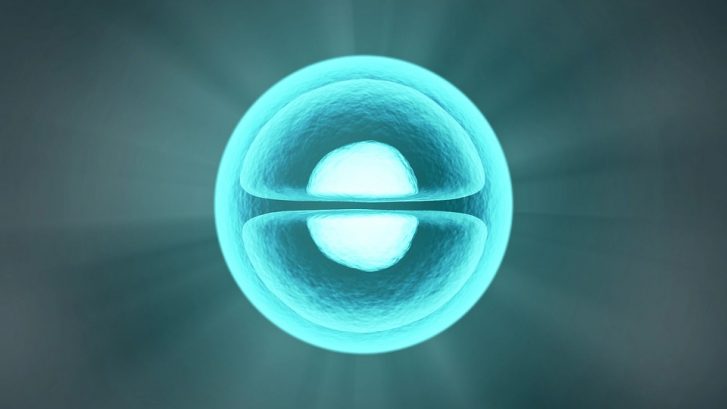 OBJECTIVES
To educate all in the vanguard sciences.
To develop a toolkit of full-spectrum technology solutions to support NewEarth Communities in utilizing the tools and resources at their disposal to create and maintain life-affirming technology.
To establish a global technological presence and marketplace, which avails the most advanced revolutionary technologies to the New Earth community and our world, at-large.
To create a virtual online inquiry platform that connects and transmits creative, enlightened programming to the global family.
To complete development of breakthrough technology solutions in each of the core areas of NEST technological foci: energy, waste, water, food, & construction.
To provide a zero-point energy device to each New Earth member.
Excerpted from pages of the NewEarth University portal.
Visit the