The 2019 NewEarth Festival and its 3-day World Health Sovereignty Summit is a celebration of art, beauty, and consciousness as well as a noble planetary call-to-action. It is a multi-dimensional tribute, which NewEarth is proud to host at our Haven on the Island of the Gods. Bali is a jewel in the crown of Indonesia – and in many ways – the energetic navel of the Asian footprint.
Join us, June 19-25, in this auspicious place where the spirit of earth stirs our hearts, inviting a re-genesis of mind, body, and soul.

The 3-day World Health Sovereignty Summit challenges our civilizational narrative, head-on! It will speak to the health of the planet and her humanity to raise all necessary controversy without compunction and fear.
The Summit will be attended by Indonesian Royalty, multi-faith leadership, international speakers & dignitaries, all of whom share a unified vision for a world beyond conflicts, economic slavery and desecration of humankind and the environment. Together, we defy the systemic ecocide and genocide that continue to ravage our world in the 21st century, as a direct result of bad men, bad money and bad governance.
Speakers & Panelists include: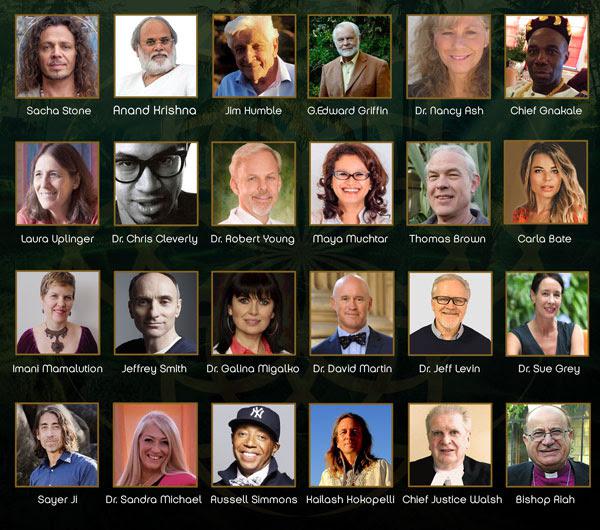 We invite all people of the world to join our virtuous efforts toward manifesting patterns of perfection.
The Festival will culminate in a historic 2-day seating of the International Tribunal for Natural Justice (ITNJ) Judicial Commission of Inquiry into Weaponisation of the Biosphere, June 23rd – 24th.
For tickets to this groundbreaking event, visit: https://newearthfestival.com/tickets-2019/
Arise Homo sapiens!
Vox Populi – Vox Dei
Sacha Stone
Founder: Humanitad/NewEarth Project/ITNJ