Editor's Note: The NewEarth University is delighted to announce affiliation with Red Pill University, founded by G. Edward Griffin.
The Red Pill Expo, sponsored by the Red Pill University, is an annual gathering of Truth Seekers featuring 25+ experts in their respective fields who have taken the red pill themselves, which means they've discovered truths in their own lives and professions that were hidden, and the illusions concealing those truths were not for the benefit of all.

This year's Red Pill Expo 2019 will be held in Hartford, CT on June 7-9th and includes Keynote Speakers: Founder G. Edward Griffin, Robert Kiyosaki, Del Bigtree and Dr. Zach Bush in addition to 20+ presenters speaking back-to-back on Red Pill Topics such as: Federal Reserve, 5G, Vaccinations, Glyphosate, Educational System, Cannabis, Independent Media, Crypto Currency, and more.
The Red Pill University is also excited to partner with the NewEarth University and will be sharing the newly released documentary by Sacha Stone: 5G APOCALYPSE – EXTINCTION EVENT as our featured film, highlighting one of the main topics covered at this year's expo.
The Red Pill University hosts a one-day Symposium each Fall and the topic for 2019 will be: The Whole Truth and Nothing But The Truth about 5G. The title explains it all. There's a lot more to the 5G rollout than faster Internet connections and higher quality video. You are not going to be happy when you learn the whole truth about what 5G will do to your health, your longevity, your privacy, and even your liberty. Which is what the Red Pill is all about. And, if you can't join us in-person for our l!ve annual event in Hartford – consider becoming a member of the University to access the archives for all of our events.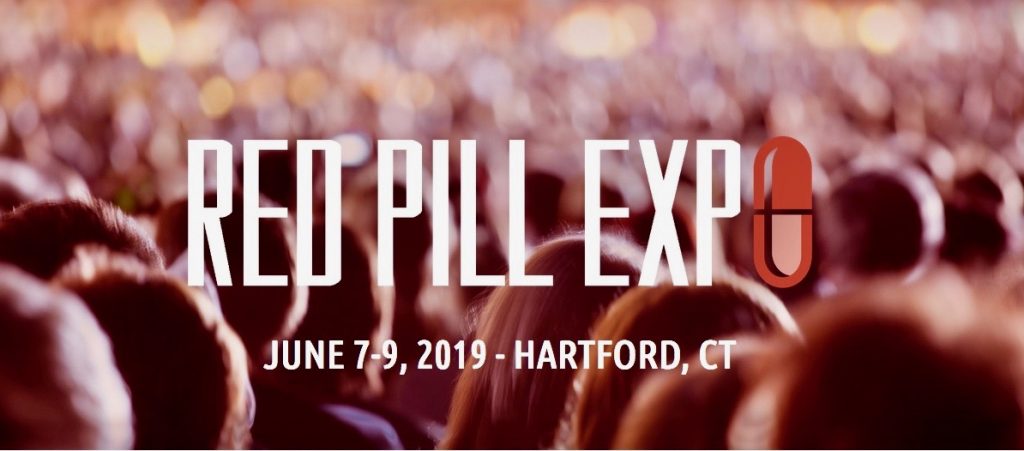 Red Pill Expo Early Bird Registration is open through May 31st at: https://redpillexpo.org/rpe/NewEarth/
This year's revolutionary event is making history by bringing together some of the leading experts and visionaries on the planet to mastermind strategies on addressing the most critical issues facing people & planet. The RPE is not only designed to identify the problems, but to deliver a sense of hope with real solutions.
We would love for you to join us.
 "Because you know something is wrong."