Written by Dr. Nancy Ash, Co-founding Chancellor of the NewEarth University (NEU)
The NewEarth University (NEU) is delighted to continue its long-term affiliation with the renowned Vesica Institute founded and directed by Dr. Robert J Gilbert (NEU fellow vibrational sciences advisor associated with our School of Consciousness & Spirituality). Dr. Gilbert brings inspiring conscious curriculum to our new-paradigm learning community, and we are honored to share his in-depth curriculum with you.
We are pleased to announce that a foundational Spiritual Sciences course created and taught by Dr. Gilbert is now available for enrollment and your life-enhancing study.
Essential Teachings and Practices of Spiritual Science: Spiritual Initiation and the Modern Independent Path is the entry point course for the entire Spiritual Science series of trainings offered by The Vesica Institute. This institute is dedicated to creating a New, Universal Spiritual Science providing access to hidden knowledge & practices from multiple world traditions, described clearly and concisely — with the "veils" removed.
Robert's unique curriculum offers key information from multiple spiritual traditions, along with step-by-step instruction on many essential spiritual practices. NEU is happy to let you know that this seminal course tuition is now only $249 USD (special discount available until April 30, 2019).
Learn more here: Vesica Institute at NEU
The course offers key information from multiple spiritual traditions, along with teaching the core spiritual practices that create an essential foundation for all later practices.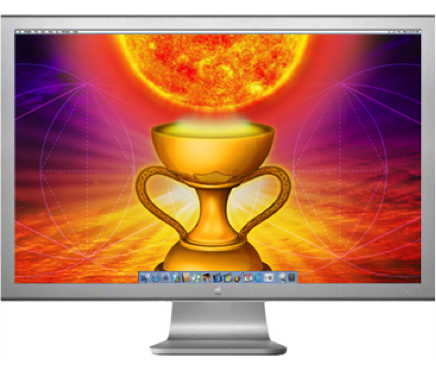 We at NEU encourage brand new students (and the seasoned learner alike) to broaden their vistas of consciousness and wisdom-knowledge base. Through the course, Essential Teachings and Practices of Spiritual Science: Spiritual Initiation and the Modern Independent Path learn the essentials, which make all Advanced Spiritual Development possible. This online course provides a clear, concise overview of what you need to know to create permanent and stable inner spiritual transformation.
~ Expand Your Awareness
into Direct Perception of Spiritual Realities ~
Practical Methods taught in the course, Essential Teachings and Practices of Spiritual Science: Spiritual Initiation and the Modern Independent Path, include:
The Essential Method to Know the Effects of Any Spiritual Practice on your Subtle Bodies.
How and Why to Practice the Two Essential types of Meditation (and why so many traditions teach just one type and not both).
Exercises to Learn the Unique Structures of Your Energy Body (and how this is essential to choosing spiritual practices which are beneficial to you instead of harmful).
How to Perform Six of the Most Essential Spiritual Practices (known by the European Rosicrucians to have the power to neutralize problems coming from other spiritual practices, or from our long term karmic patterns).
An Essential Western Tradition Breathing Practice (and why it is completely different from most Eastern practices).
The natural Master Method to Awaken any Spiritual Center in the Body.
3 Key Methods to Remove Energetic Blockages.
___________________________________________________________________
Director of Studies at The Vesica Institute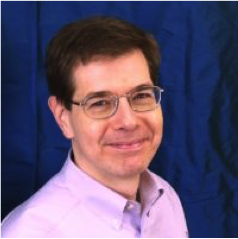 Dr. Robert J. Gilbert has a multi-faceted background in both spiritual and scientific studies. He is a former U.S. Marine Corps Instructor in Nuclear-Biological-Chemical Warfare Survival; since leaving the service in 1985 he has conducted independent research into the Geometric basis of modern science and new technologies. Dr. Gilbert holds a Ph.D. in International Studies and is a published academic author in that field, contributing to the first academic textbook in the new field of Transformational Politics. Dr. Gilbert is particularly known for his remarkable ability to sift through huge amounts of information from multiple spiritual and scientific sources, and distill it into easy-to-understand trainings and resources. He has studied multiple world spiritual traditions extensively, with advanced information from key systems integrated into the Vesica trainings. His non-sectarian approach is inclusive of individuals from all spiritual traditions. Dr. Gilbert also has over 25 years of study and practice in the original European Rosicrucian and Holy Grail Traditions. He teaches the original independent form of Rosicrucianism, which leaves the student completely free. Dr. Gilbert was also the first non-Egyptian to be certified to teach BioGeometry®, and helped create the standardized template for the Foundation and Advanced trainings in cooperation with BioGeometry founder Dr. Ibrahim Karim from Cairo, Egypt. Dr. Gilbert has trained more people in BioGeometry than anyone aside from Dr. Karim, and also has one of the world's largest collections of rare European vibrational research texts. Robert Gilbert has been developing summaries of these little-known European vibrational discoveries to offer in the Vesica Vibrational Science courses, along with his own new developments in practical applications of the "Vibrational Spectrum" which governs the health and consciousness of all living beings. Dr. Robert J Gilbert & Vesica Institute began a beneficial learning collaboration with the NewEarth University in 2016.
To learn more about Vesica Institute courses through NEU: