Written by Dr. Nancy Ash, DD, PhD – New Earth University Chancellor
There is a saying that change is the only constant in life. I submit that love – from the heart-of-hearts (Soul) – is a constant as well.  That is evident at this portal: https://newearth.university/ 
On behalf of our worldwide distinguished fellows, faculty and staff, I am quite pleased to announce that the former New Earth Institute has now morphed into the NewEarth University (NEU). We are the new-paradigm learning arm of the NewEarth Project, its educational community reflecting the ABCs of art, beauty, and consciousness.
Welcome! and thank you for visiting today.
As you browse this beautiful new portal, enjoy an improved navigation system and overall functionality.
Find colorful treasures in life-enhancing resources now located in the "universe" library. The Institute has been lovingly re-calibrated into a University with six Schools: Natural Law, Socio-Economics & Ecology, Science & Design Innovation, Health & Wellness, Consciousness & Spirituality, and The Living Arts. Most of our esteemed faculty have remained and a few new women and men have come onboard to offer their astonishing talents and gifts.
Other institutes, affiliations and alliances (like the Vesica Institute and New Earth Theological University), have already embedded with quality curriculum: eCourses and unique degree-programs offered to assist you on a new path to learning. Others are in-process of joining; and in the spirit of Oneness we invite participation from those aligned with our NewEarth ethos – you may be one of them.
Inspiration awaits on this journey…
Enjoy two educational Web TV programs now available and other rich content that will enhance your life.
As we have studied in one of NEU's core disciplines: it is powerfully evident that conscious conception yields a conscious birth. I'd like to thank many colleagues (especially NewEarth founder Sacha Stone for believing in this vision) and the faculty members helping me every week during the past nine months to bring this enormous project into manifestation. It has truly been a labor of love.
In particular, an ocean of thanks goes to our IT wizard web developer, Roman Milker, working with steadfast devotion (during way too many tedious hours) to make this portal a sacred space for us all. Together, we have worked in creative quantum cohesion, truly expressing the essence of 1 + 1 = 3, which is the Divine Masculine and Sacred Feminine harmoniously blending as a gestalt – the whole being greater than the sum of its parts.
Gratitude in Grace with Love,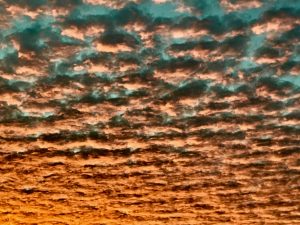 Dr. Nancy Ash